We are Bolueta Engineering Group, expert suppliers of machining solutions, located in Bizkaia, Basque Country. Since 1964 we have provided engineering, design, machining, assembly, repair, maintenance and testing services (including quality control) to a top range of global clients. We work with large and medium sized pieces, in series or single units and we are specialized in tooling.
ENGINEERING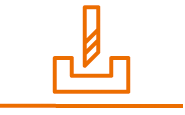 PRODUCTION
Turning, milling, grinding,
welding, fitting and
assembly, and quality
control.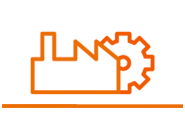 SECTORS
Petroleum, Oil and
Gas, Metallurgy, Steel,
Transport, Defense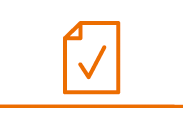 QUALITY
CERTIFICATIONS
ISO 9001: 2015
ISO 14001: 2015
OSHAS 18001: 2007
Our One-Stop Shop service covers all your end-to-end machining and tooling needs.
/ MANAGEMENT
Lourdes Moreno
CEO
Murli Bhamidipati
CEO - Engineering
Mikel Sesma
COO - Production
Lourdes Moreno has more than 15 years of experience in international finance in London and launched the largest startup investor network in the Basque country, Crecer +. She is currently a member of the Board of Directors of Elkargi SGR and the Board of Directors of Innobasque. Lourdes Moreno has an MSc. (Science and Political Technology) of the University of Sussex and an MBA from INSEAD. He speaks French, English and Spanish fluently.
Lourdes Moreno is responsible for the management of the company including, finances, marketing, human resources and business relationship with clients.
Murli Bhamidipati is a professional with more than 20 years of experience in the finance industry. Murli was educated in India, Germany and the United Kingdom. He has an MSc (Sloan) from London Business School in General Management. Murli is an adjunct Professor of Finances at the Deusto University Business School.
Murli leads our engineering office and is also responsible for the strategy, growth, digitization and investor relations.
Mikel Sesma has more than 15 years of experience developed in industrial environments, in areas of project management, engineering and production. He has developed his professional career in the machine tool, engineering and machining sectors. Mikel Sesma is a Mechanical Engineer, and speaks English, French, Spanish and Basque.
Mikel Sesma is responsible for the production and planning management of Bolueta Engineering.
/ We are the preferred one-stop-shop provider of machining services.

Contact us>